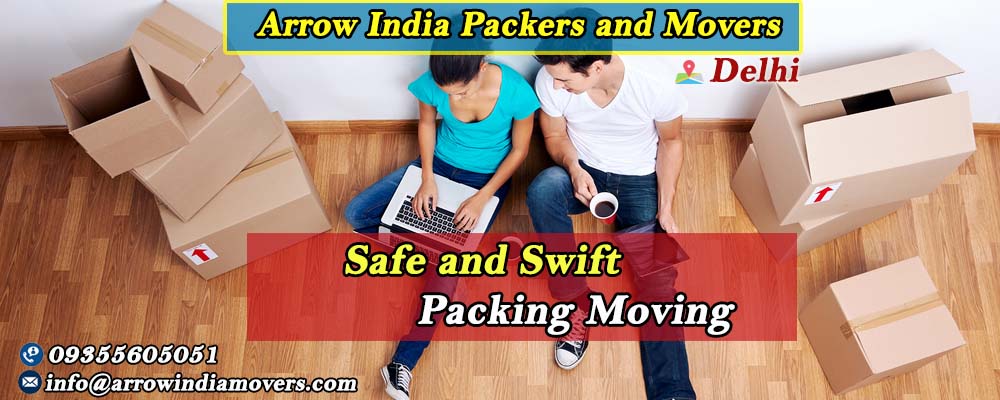 Packers and Movers Delhi
Arrow India Packers and Movers Delhi is a major and trusted relocation company in Delhi. We are experts in changing residence, transferring the workplace, moving cars and moving corporate houses. The most popular and reliable moving brand in Delhi is Packers and Movers Delhi. The administrative department staff alongside other workers toil day in and day out to support the clients. Movers and Packers Delhi is a well-known and leading moving packing brand for the people of Delhi. In fact, Arrow India experts know it very well how to move individuals easily and reasonably without any stress.
Actually, we really want consumers' desires for a safe and smooth relocation come true. Plus, the staff of the company has a lot of expertise and knowledge about how to manage things during the relocation process. They extend their hands of cooperation to the clients in any of their relocation needs.
The relocation brand is also specialized in insurance services and storage facilities. When you like your expensive and dear items to be stored, you should use our specialist storage services. This choice can be used by anyone. Nake a market survey and select the company that suits all your requirements within your budget. We are sure that Arrow India Packers and Movers Delhi will be yours ultimate choice.
Charges of average packers and movers companies in Delhi are very high for local moving. Moving charges in Delhi is around Rs 3000 to about Rs 6000 for any kind of local family moving inside the national city. The average local moving charges are more than the intercity moving but the rates are reduced by Arrow India Packers and Movers for the help of the clients.
Arrow India Packers and Movers company has many facilities like air-conditioned warehouses and insurance services. We also possess lots of divers vehicles with fully equipped driver and staffs. We are far better than other house movers in Delhi. Our charges are also less as compared to other movers. The charges are low as compared to the rates of some other cities where other companies charge a high amount.
Our Quality Services
Relocation Company in Delhi is a highly reputed and leading relocation brand in Delhi. In fact, in Delhi, we are the most loyal packers and movers serving the people continuously for years. Furthermore, Packers and Movers Delhi conducts all shifting jobs without pain. As a consequence, Arrow India serves a lot many clients throughout the year. We serve each of our clients in a polite way, however. Furthermore, we carry out all the activities with proper planning and preparation.
Likewise, Arrow India tracks the relocation of the valuables from time to time. This utility gives the consumer a special advantage. They can know the particular location of their items at a certain time. Therefore, we relocate our customers with great care as the best packers and movers in Delhi. In Delhi, we deliver good quality packaging shifting for a budget-friendly price. Therefore, our clients are satisfied with us and call us whenever they need relocation of any kind.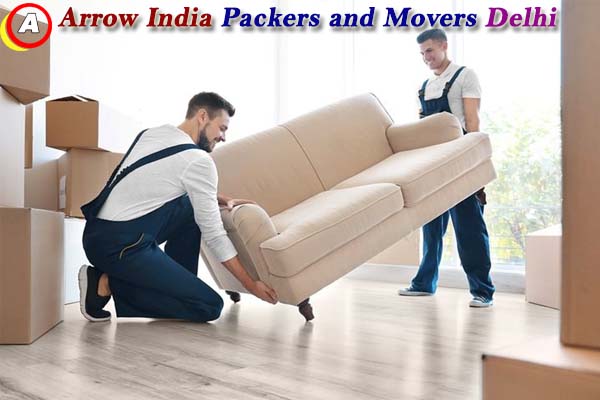 Why Are We The Best Movers?
The Relocation Company in Delhi serves the citizens in a scheduled and systematic manner. We serve our consumers with 100% loyalty and dedication. In the relocation business, we give our clients the finest potential facilities. If you search for the leading packers movers in the search engines the name of Arrow India Packers Movers Delhi will be on the top position. We support you to pack your products to ensure a healthy and stable relocation anywhere in the world. If any customer needs our assistance, we support 100%. Among our work, there is no overlap or dispute. With us, your valuables are completely safe and secure. With proper care and care, we move your articles to your new destination.
We provide world-class moving services with due honesty and dedication. We take a meagre charge for our quality relocation services. Our charges are reasonable and thus affordable. Plus, we never force our clients for extra payments as there is no scope of any hidden charges on our agenda. We have highly experienced and skilled workers to offer you quality packing shifting. So, if you are in great need of a genuine mover, we are your ultimate destination. Call us and hire our matchless moving services. We move you with care.
Related Keywords for Packers and Movers Delhi:
Packing and Moving in Delhi.
Moving and Packing Delhi.
Top Class Packing Moving Delhi.
Packing Moving Rates Delhi.
Movers in Delhi.
Packers and Movers near Me.
Ideal Packers and Movers Delhi.
Best Packers and Movers Delhi.
Packers and Movers in Delhi.
Movers and Packers Delhi.
Movers and Packers in Delhi.
Top Packers and Movers Delhi.