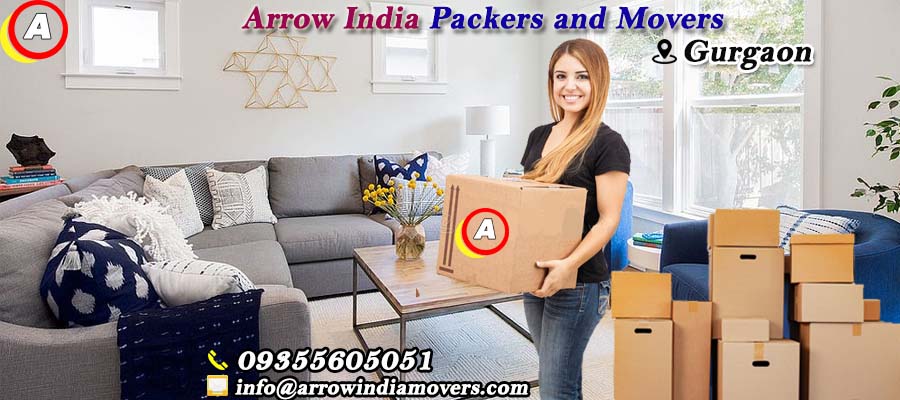 Packers and Movers Gurgaon
A sweet welcome to Arrow India Packers and Movers Gurgaon. Gurgaon is in the Indian State of Haryana. It has of late become a chief centre for trade and commerce and industry. As a certain consequence, it has become a very popular and populous city of India. Arrow India Packers and Movers Gurgaon offer many unique facilities like air-conditioned warehouses and loading dock, good quality vehicles with fully equipped driver and staffs, house movers in Gurgaon charge less as compared to other movers. The charges are low as compared to the rates of some other cities where other companies charge a high amount.
The company also provides all the necessary transport services like car or bike transport via car carrier and parcel service to the people who wish to move in and out of Gurgaon. The company is also responsible for providing all the information about while moving your home or office items. The company can provide you with all the details about the rates and charges.
Arrow India has all the advantages of hiring any other good Packers and Movers. Relocation Company in Gurgaon provides all the moving related services at very low rates and has earned a good reputation and they are known for their pioneer moving services.
Charges of average packers and movers companies in Gurgaon are very high for local moving. Moving charges in Gurgaon is around Rs 3000 to about Rs 6000 for any kind of local family moving inside the national city. The average local moving charges are more than the intercity moving but the rates are reduced by the Arrow India Packers and Movers Gurgaon. This is our concessional services for our dear clients.
Top Services of Movers Packers Gurgaon
Our company provides the best relocation and shifting services along with local moving help to their clients and they provide all the required information regarding the local moving. They provide the local moving help without any extra cost to the clients.
This moving company makes the people who prefer to hire them happy as well as the takes all responsibilities while shifting. When you hire our company to shift your home or office, it ensures that all the services are provided in a good and efficient manner. Arrow India also takes care of the delivery of the goods safely, timely and in good condition.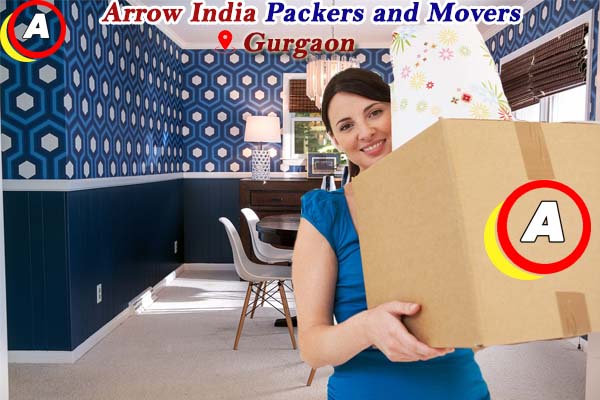 Planning to Move your Home from Gurgaon
A list of packing and moving services is the most important piece of information that you need to know before starting a move. You must know the things that are going to be packed up and the amount of space that is going to be required for this purpose. The things that you need to know to include things like how big your house or apartment is, how long it is going to be, how long it takes to move to the new place and what kind of things will have to be moved like furniture, clothes, jewellery, electronic equipment, clothes, toys etc. if you are not sure about anything then it is best to contact the moving company.
All the moving companies have websites and can be reached through this. All the moving companies also offer free quotes on the services that they will be offering and the rates that are applicable. These will help you in knowing which company is the best for you. It will also give you an idea of the costs that will be incurred in this procedure. All the moving companies also have different terms and conditions related to these services. If you are not sure about anything then it is best to ask them all to clarify everything. Make sure that you get all the information from the website as well.
The Key Points to Remember While Shifting Home
If you are in the process of shifting home to another place or you are planning to shift home with your family, then it is always helpful to know the key points to remember while shifting home. The main things to keep in mind while shifting to a new area within Gurgan or outside of this city include things like the safety of the place, the safety of the family members and most importantly the security of the possessions. There are different types of shifting that can be done depending on the type of property you have to shift.
If you are shifting into rental properties then there are certain things to consider when doing this. Before shifting to a new location, it is better to check the legalities of the place, check for the rules of rent and try to find out if there are any extra charges like late payment fees or if there is any sort of late charges before shifting home. Also, check for the local laws about property renting and if it is possible to find some landlords who are willing to rent to people on rent. If there are some people in this area who are looking for a way to make money, it is advisable to stay away from such places. It is better to look for a place where people are willing to work hard and give them a sense of security while shifting to another location.
Related Keywords for Packers and Movers Gurgaon:
Packing and Moving in Gurgaon.
Moving and Packing Gurgaon.
Top Class Packing Moving Gurgaon.
Packing Moving Rates Gurgaon.
Movers in Gurgaon.
Packers and Movers near Me.
Top Packers and Movers Gurgaon.
Best Packers and Movers Gurgaon.
Movers and Packers Gurgaon.
Packers and Movers in Gurgaon.
Movers and Packers Gurgaon.
Ideal Packers and Movers Gurgaon.